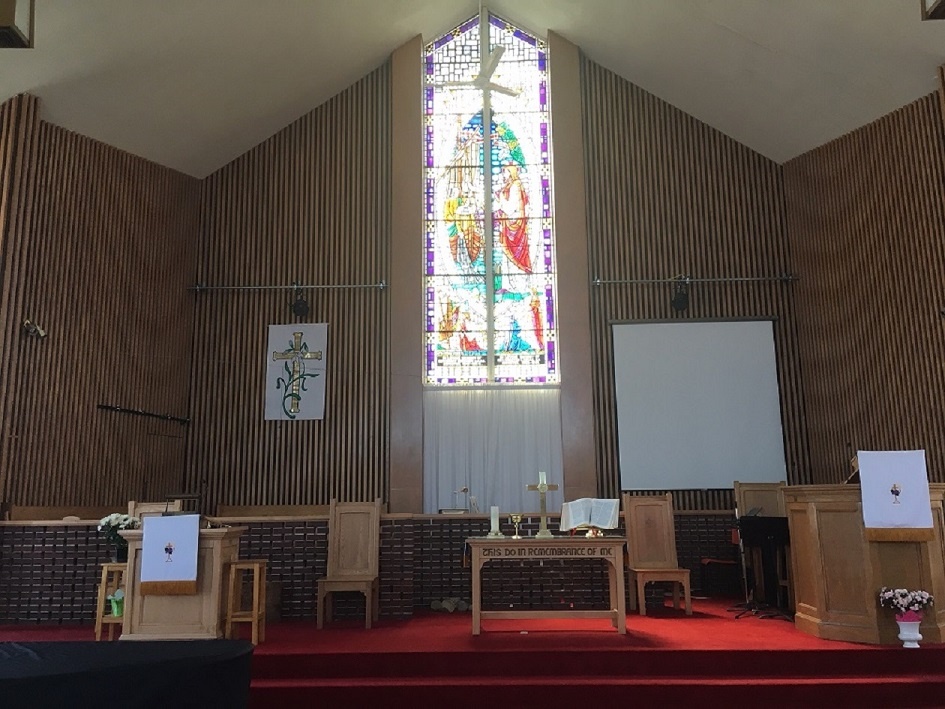 Welcome to
Fairview United
Church
Welcome!
Thank you for visiting our website of Fairview United Church in Halifax, Nova Scotia.
COVID-19 Update
We are open for in-person worship this Sunday.
This is a gentle reminder that if you are planning to come
or by calling 902-445-9161 by noon on Saturday before service.
Offering Plates

For those of you who are coming on Sunday there will be offering plates available on your way in and on your way out of the sanctuary. You can drop your offering in the plate as you come in, and if you forget, there will be another opportunity to drop it in the offering plate on the way out after our service. For those of you who will be joining us online, please know we still accept e-transfers, PAR is available or you can drop your cheque off at the church and someone will make sure it is received.
Thank you once again for your kind generosity.
Live Streaming Worship
We would like to thank Charlie and Bruce in particular for their hard work in making this happen.
We want to emphasize that we have been working hard to bring our worship experience to you online so you don't feel the need to come to church in these uncertain times. Please know your safety is our top priority.
If you are not feeling well, or if you are considered vulnerable to the COVID-19 virus, please stay home and participate online at your convenience.
.
Yours in Christ's Peace,

Rev. Angela
Online worship
We are continuing to livestream worship on Sundays at 10:30 am. Bulletins can be downloaded from the bulletin page on this website. We will be using Facebook; please join us at this link Sunday morning at 10:30 am to join in:
https://www.facebook.com/fairviewunitedcommunity/?ref=gs&__tn__=%2CdK-RR&eid=ARA2uhPs81Ji-UCKSjl7dRgJbhaT2QdtwibRg1Ss9OhMGf7yIe0f_q9jzhHWw1Id0e0rFWJKbJhW30RJ&fref=gs&dti=30054084160&hc_location=group
Ways to Continue Supporting Our Ministries
Cheques. You can enclose your offering in an envelope and drop it off in the slot of the church backdoor by the office.
Someone is checking the church everyday and it will be received. You can also use Canada Post and mail it to 3524 Dutch Village Road, Halifax, NS B3N 2S1. Please feel free to use the Easter offering envelope.
PAR. If you are not on PAR (Pre-Authorized Admittance), we would encourage you to take the time and sign up. Please call the office 902-443-7123 and leave a message, or email fairviewuc@ns.sympatico.ca, for more information
E-transfers. We are now able to accept e-transfers. If you wish, please send your contribution through your banking institution to fairviewuc@ns.sympatico.ca and your donation will be immediately deposited into our account. Please include a message with your name and envelope number. If you do not have an assigned number, please include a mailing address for receipting purposes.
Canada Helps. www.canadahelps.org/en/charities/fairview-pastoral-charge/ Just click the donate button once you have found us.
Thank you once again for your kind generosity. It does not go unnoticed.

Our regular Sunday services
are at 10:30 am.

Please note that if it has been decided to cancel service,
a message will be added by 8:30am on the church's phone
at 902-443-7123 and sent by email to those on the weekly list.
The cancellation will also be sent to the CBC Storm Centre.
During the summer we share services with our friends at Rockingham United Church, 12 Flamingo Drive.